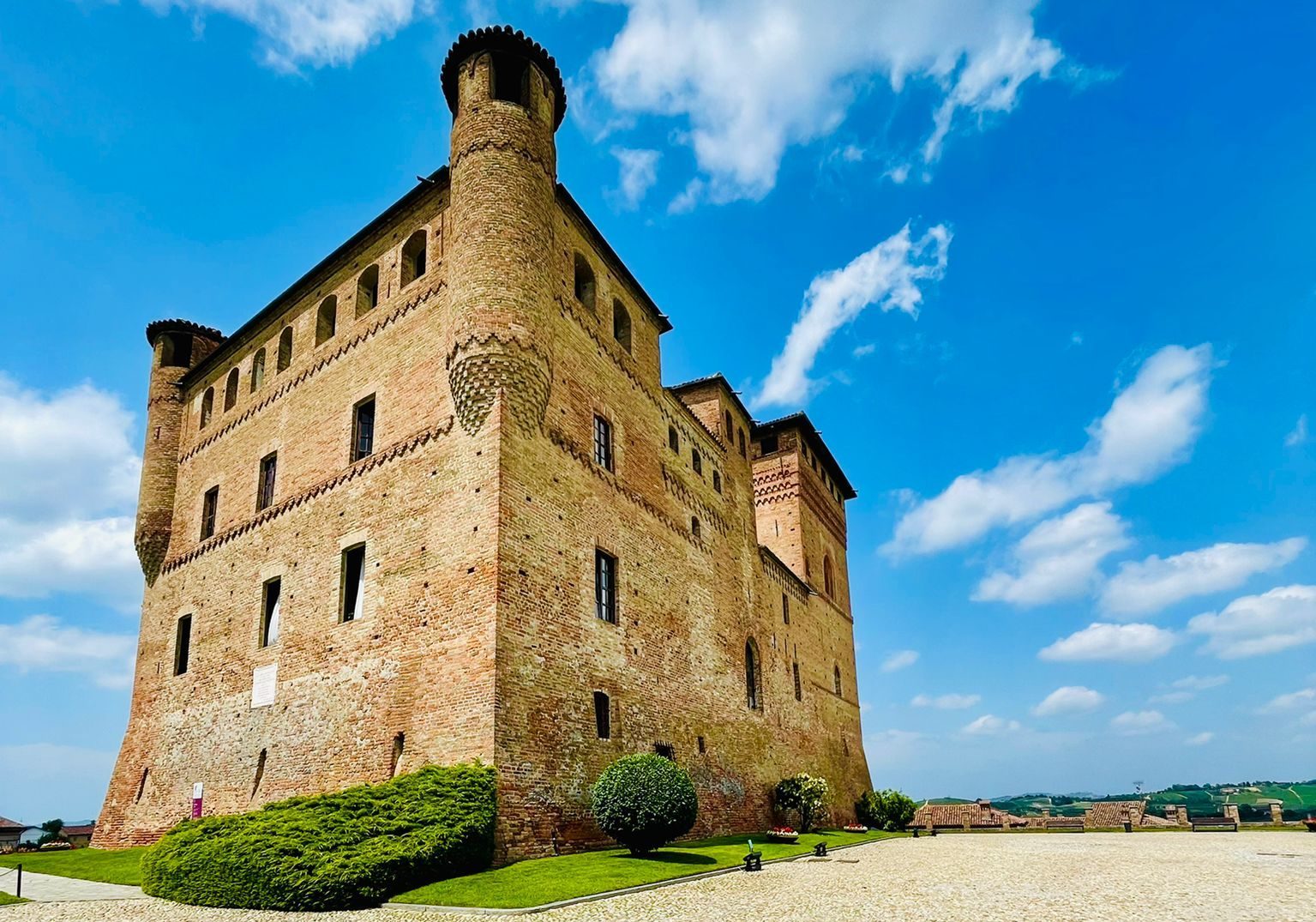 Picnic under
the castle of Grinzane Cavour
An itinerary among Castles, Vineyards and UNESCO panoramas.
The route takes place on secondary roads, along the hills of Barolo, now a UNESCO heritage site and dominated by the castles of Castiglione Falletto, Barolo and Grinzane Cavour.
Itinerary
La Morra
The tour starts from Alba, more precisely in Corso Piave, 93 at Torto Cicli, where it is possible to leave the car in the free parking. Departure time 10/10: 30.
After having collected the bicycles, we leave for the tour in the direction of Roddi, passing through the Ravinali area, to go up to La Morra, arrived at the top, "the belvedere", it is possible to admire the breathtaking landscape and on the opposite side of the square the bell tower.
Barolo
Then we head to Barolo, a medieval village that gave its name to the famous wine, produced from the Nebbiolo vine. Here there is the famous castle of the Marchesi Falletti, located in the center of the town.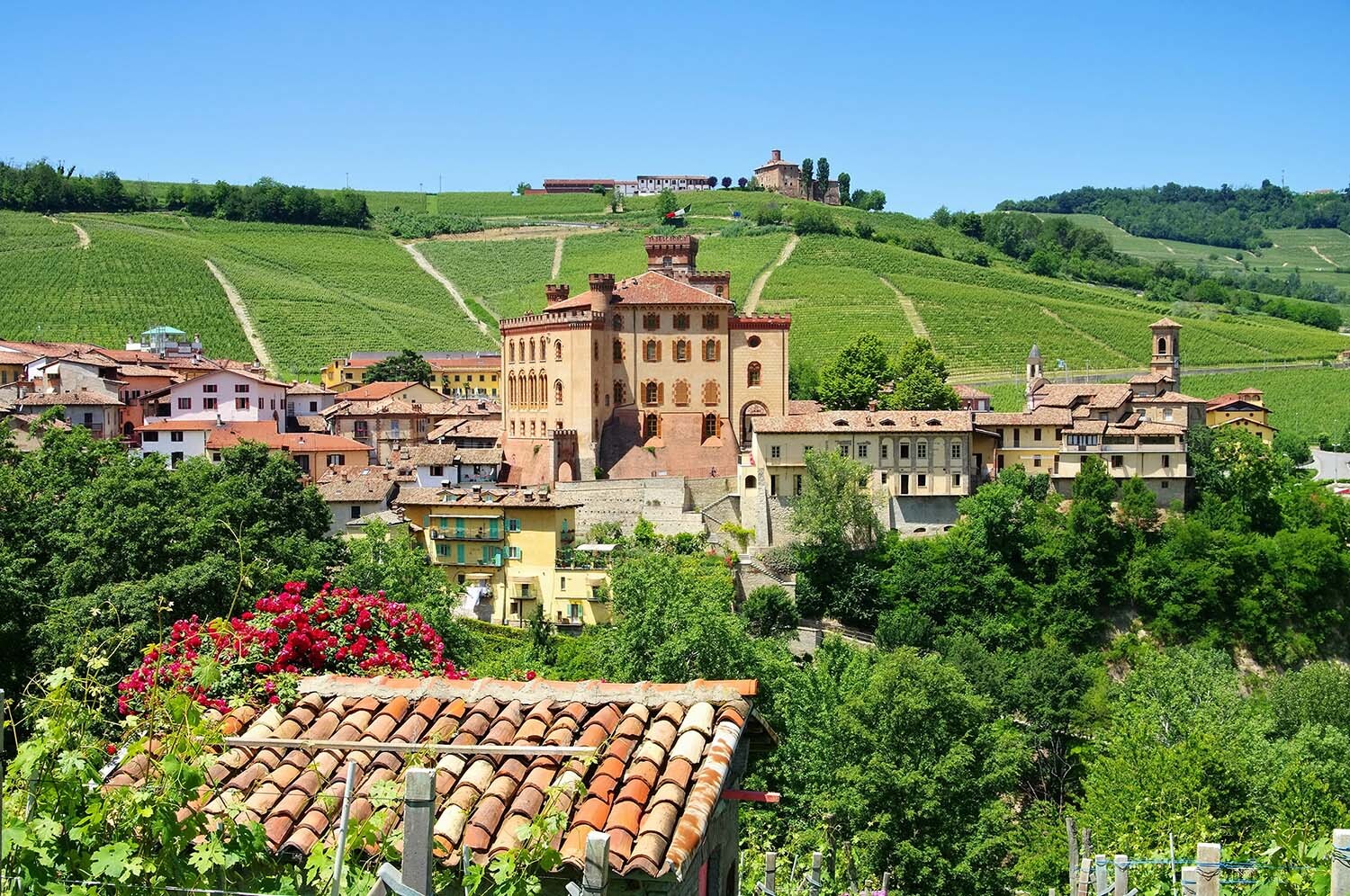 Castiglione Falletto
Then you get back on the saddle, admiring huge expanses of vineyards, heading to Castiglion Falletto, a small town dominated by the castle of medieval origin, whose high and massive central tower makes it clearly visible even from the neighboring towns.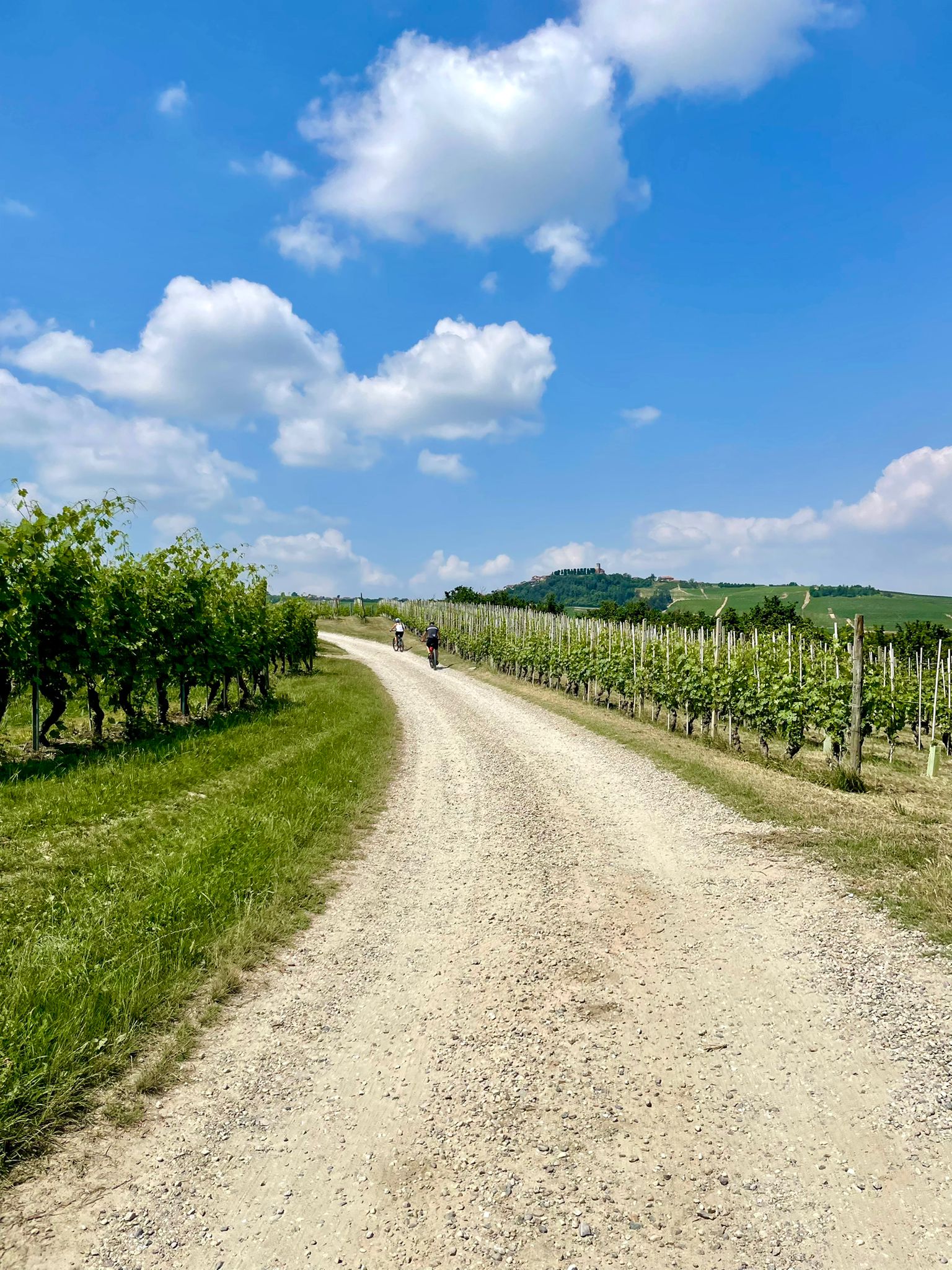 Grinzane Cavour
From here you go down towards Gallo to go up to Grinzane Cavour,whose castle belonged to Camillo Benso, the famous hero of the Risorgimento, who stayed there and was mayor of the small village of Grinzane for 17 years. At his feet, under a fresh cherry tree owned by the Cantina del Conte Winery, it will be possible to enjoy a pleasant picnic, sipping an exquisite bottle of wine typical of the area.
In the afternoon the loop tour ends going back to Alba to return the bicycles by 18:30.
The picnic
The picnic will be served in the shade of a cherry tree at the foot of the castle of Grinzane Cavour, where it will be possible to park bicycles. You can enjoy a pleasant break in the fresh air in a place reserved just for you.
It will also be possible to visit the cellar Cantina del Conte, of Sergio Pelissero and his family,that from generation to generation, since 1921, have continued in this wonderful activity following with great love and passion all the phases of the production process, from the vineyard to the bottle in compliance with better and more traditional production techniques.
The menu
Salami
Russian salad
Omelet
Bergera
Cous cous
Sweet
Water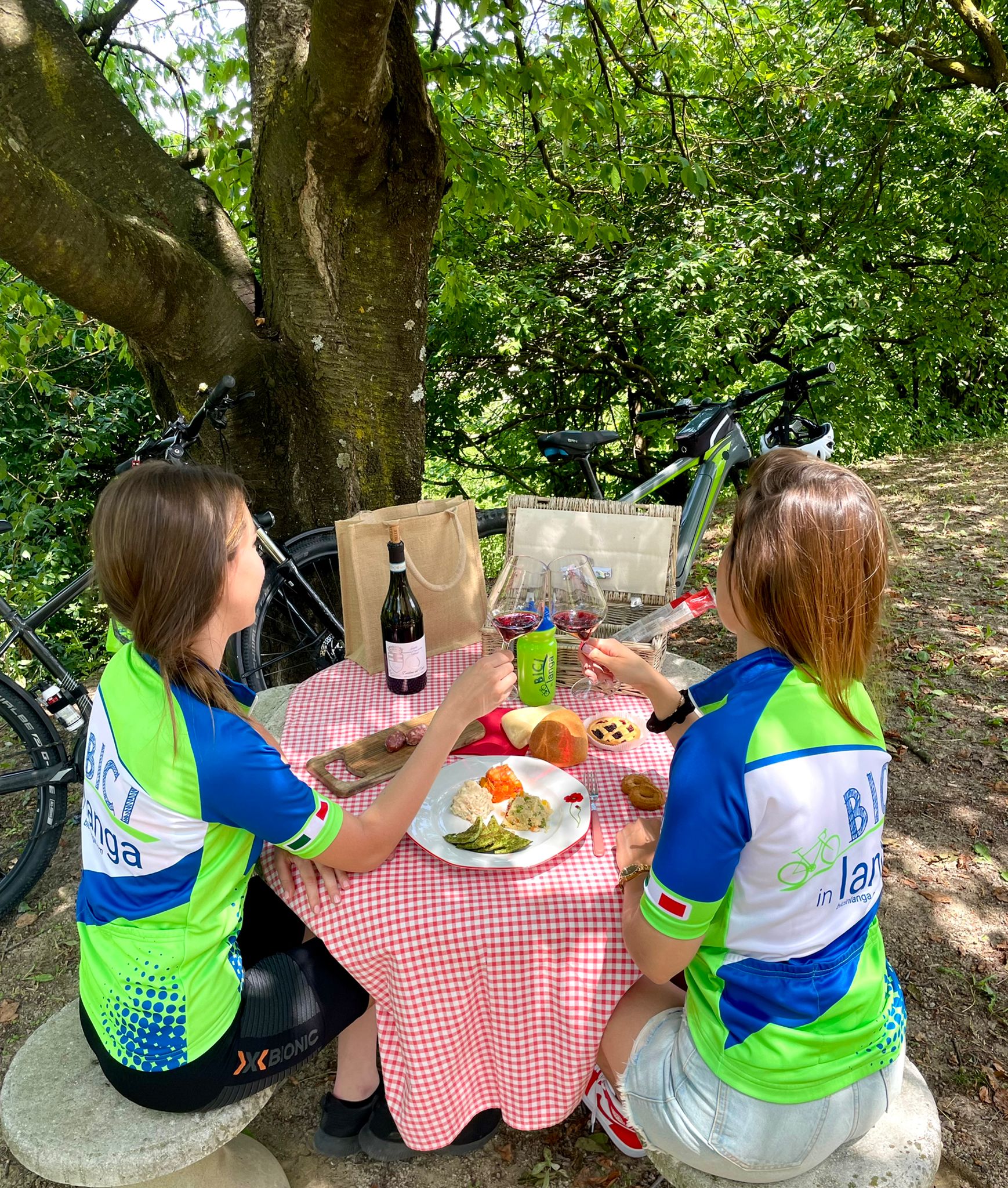 Prices
& Additional Information
To the experience it is possible to add, upon request, the service of an authorized Ciclismo DiVino tour guide.*
Reservations are required at least 2 days in advance.
Cancellation is allowed within the previous 48 hours.
Availability of up to 6 people.
In case of allergies or intolerances, communication is required at the time of booking.
* extra price for the experience